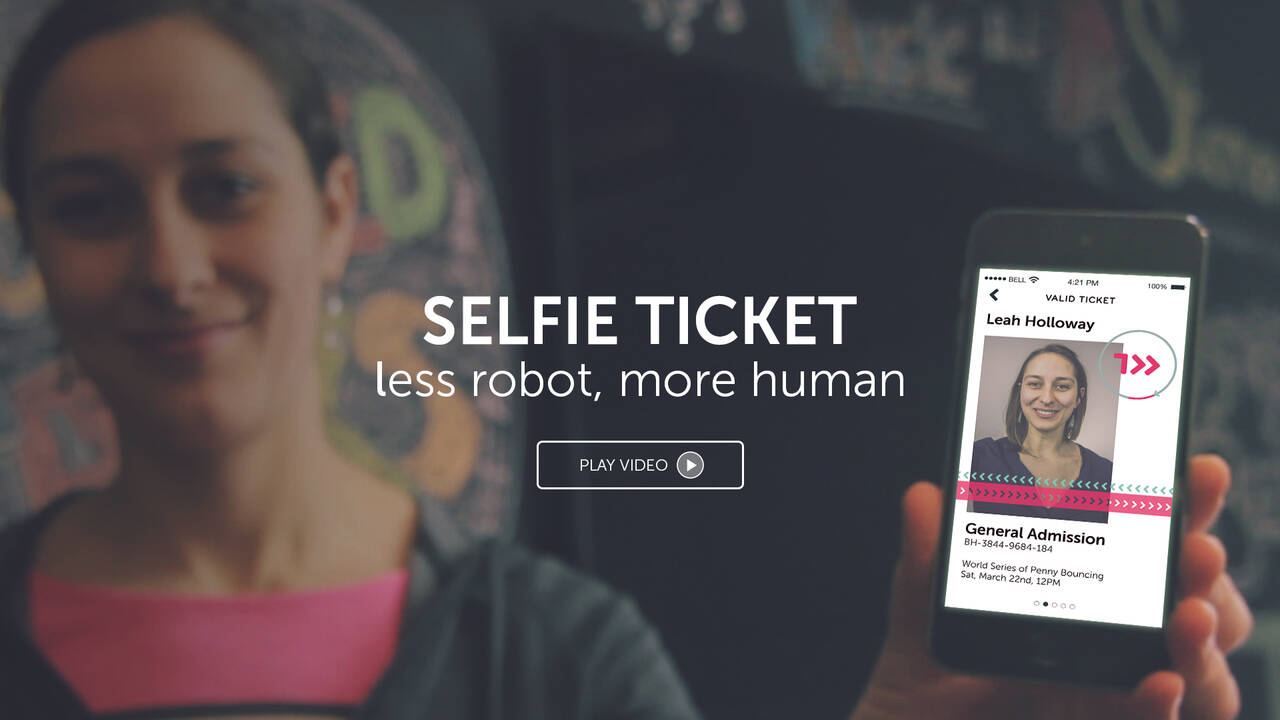 It is nearly impossible to do something great without the support of others. A community of others. You form a community by building connections with people. And the best way to build a connection with someone? Well, as an event creator, you know the answer to that, by being with them in person.
If you're turning to events to grow your community, you're doing it right. We like to think we have helped you, but realize we can do more for you. Last year, we threw an event of our own and we learned something that, in retrospect, feels painfully obvious. When you're trying to grow and strengthen your community, treating the people in it like transactions is pretty crummy. Let's face it, that's what ticketing platforms are all about: the transaction. Give us your credit card and we'll give you a barcode.
Today we introduce a reinvention of the ticket. One that allows you to welcome your ticket holders like you would your friends, by their face. It's called Selfie Ticket and it's optimized for those of us building communities by bringing people together.